ARE YOU READY FOR THE NEXT GENERATION IN TROP ROCK?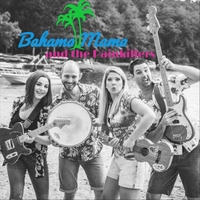 Bahama Mama and The Painkillers are slowly releasing their New songs off their First ever Album - That's a CD to you millenniums
- Which should be released this Summer 2019... Their music can not stay bottled up and Stephanie Biello is ready for the world to see her Tropical Shirts. Connecticut - Yep - This amazing new mix of Tropical Dub Pop is from Connecticut. Please check out their website ( Bahama Mama and The Painkillers ) - Request their songs - Buy their singles - Support their music Because it's time for the Next Generation to entertain us. Tequila is ready for download purchase.